Scholarships


Meet the newest members of our Vennard family
The 2018 Scholarship Recipients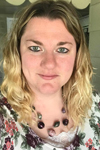 Brittany CrossgroveThis year, I am looking forward to finishing my last three classes in my Bachelor's degree followed by student teaching from January to end of April. I'm excited and ready to start my first year as a teacher in the Fall of 2019. I'm thankful to be a Vennard Alumni and I wouldn't have been able to finish my schooling for the last year if it had not been for the Vennard Alumni Scholarship. I thank you and God Bless all of you.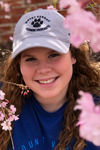 Elisa (Katie) DollI am currently majoring in Educational Ministries and double minoring in
Spanish and intercultural studies. I took on this major so that I will be prepared for God to use me in any way He sees fit. My dream is to work in full-time ministry and, whether this means missions or serving on staff at a church, I am excited to serve God in any and every way that I can.



Tayler GentryFor the longest time, I have been passionate about history. Ever since fifth grade when I first learned about American History, I fell in love with the subject. I don't care what history I am learning because I love the subject so much. I also love children. They are really fun to hang around and conversations with them are never boring. I thought what better way to combine both loves than teaching history. I am aiming my attention towards middle school or junior high aged children but I am open for any age group .I want to show children the love of history that I have and how God reveals himself throughout it.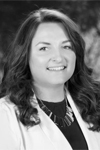 Kaytlyn HatchThank you Vennard College Alumni Association! You are blessing students in a great way. I am honored that you have invested in me and my education God is leading me through. I am beginning year 2 of a 2-year Master of Non Profit Mgmt. program through Grace College. I am extremely thankful to be able to apply what I learn directly to what I do at Summit Church in Niles, MI as an Associate Pastor. I am passionate about the local church and how God uses the church body to lead people to follow Christ. I am thankful that through this graduate program I am able to be better equipped for His ministry. Thank you for being a part of the journey with me, I am extremely grateful.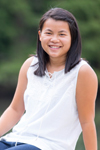 Kylie JohnsonThis scholarship has been such a blessing to me as I pursue an electrical engineering major at Olivet Nazarene University. Most of my coursework is very challenging and it is very easy to be consumed by academics. I love being able to join together with others in praise and worship and hear a variety of speakers challenge me in my faith journey. I don't know what my future holds as far as engineering positions, but I believe that the foundation Olivet is providing me will equip me to be a servant of the Lord in whatever way He has in mind. I pray that my gifts will further God's Kingdom here on Earth.

Nate KlineI am currently majoring in physical education, but I plan on going on after graduation to occupational therapy school to hopefully become a pediatric occupational therapist. I have had the opportunity to job shadow in a local middle school's special-education classroom as well as the occupational therapy program there. These opportunities have just affirmed in me, that this is what I want to do with my life. I can not wait to see how God continues to work in my life on my journey to help empower, educate, and inspire children with special needs as I strive to live out Hebrews 12: 1-2.

Caleb ZimmerI am excited to attend Trevecca Nazarene University in Nashville, TN, this fall where I am enrolled at the National Institute for Praise and Worship (NIPW). NIPW is located on campus in the newest music education building. I'm looking forward to exploring Nashville, playing in various bands and orchestras, and growing in my faith.